---
Nursery Stock/Plants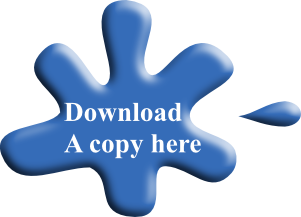 Water daily for the first week, then 2-3 times weekly thereafter. On hot summer days you may need to water twice.
It is essential you check the base soil around the plant. Check the soil with your thumb to insure proper moisture levels.
The nursery stock should not be "sitting" in water, nor should it be dry to the touch.
Watering too little wilts leaves, and overwatering discolors leaves. Monitor the leaves of plants closely.
Do not bring a plant to wilting point. Water a wilting plant immediately.
Larger plantings over 3 feet need substantially more water, and smaller, 1-foot plants require less.
Water an average of 30 seconds per plant, more or less, depending on the size. Trees require at least one minute of watering.
Do not consider rain watering unless it was at least a moderate rain. Sometimes rain does not water a new plant deeply enough.
Keep checking the soil moisture level until you understand well the watering needs of each plant.

Lawns
New grass plantings have to be watered meticulously. There is a knack to watering lawns!
If you let the ground dry out for even one time within the first three weeks, chances are you lose the lawn.
New lawns must always be moist; this requires watering three times a day 20 minutes per section.
Shade spots require less watering. Do not water during or after it rains; temporally shut off timers if they are set.
Never saturate the ground making it muddy or causing run-off.
After one month, reduce the watering to once daily for 30 minutes per section. The lawn is now shading the soil.
Landscape Medics Guarantee*
Belgard Paver patios include a lifelong & transferable warranty
County Grand Lifestyles patios, lifelong & transferable warranty
Regular or Cobble patios two years
Retaining walls two years
Edging two years
Lighting two years (bulbs not covered)
Nursery Stock/plants one year full replacement
Lawns are not warrantied unless we set the sprinklers
Anything you are not reasonably happy with will be corrected
Work crews will be in uniform, respecting both you and your property
ALL plants with a paid treatment of Bio-Stim are guaranteed for two years without exceptions
* Aforementioned guarantees do not cover vandalism, "Act of God " or damage due to improper care. Roses are not covered by guarantee. Plants are guaranteed healthy at time of purchase. Plants damaged by lack of watering, pests or mechanical injury are not covered. Upon random site inspection, lack of watering and wilting plants voids plant warranty.